Financial Assistance
The 2023 MOE FAS application is now open for registration. Please submit your application by filling up the online form via the link: https://go.gov.sg/moe-fas-zhps.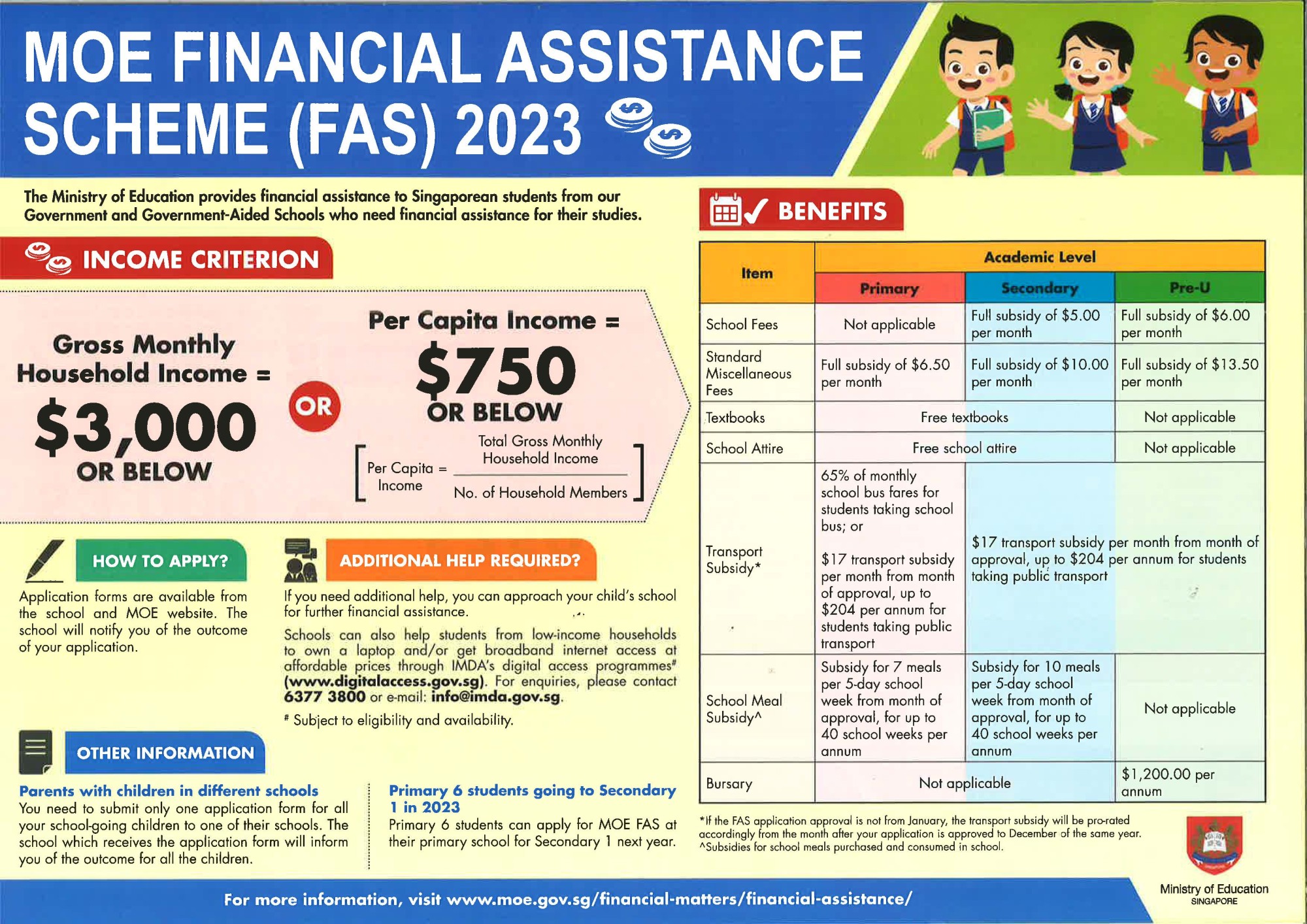 Set up GIRO and Edusave Standing Order Online for School Payments
Please note that the savings in the Child Development Account (CDA) under the Baby Bonus Scheme cannot be used to pay for your child's/ward's miscellaneous fees.
We would like to invite you to join our GIRO scheme and enjoy the hassle-free and convenient payment arrangement. In this way, your child/ward will not need to bring additional cash to school monthly. In addition, for Singapore Citizen P1 students, you can sign up to use your child's/ward's Edusave account to pay for the 2nd tier miscellaneous fees and enrichment programmes to reduce your out-of-pocket expenses.
You may sign up for GIRO and Edusave online by accessing the online forms via the links provided below.
Online Giro Application: https://www.moe.gov.sg/financial-matters/fees
Online Edusave Account: https://go.gov.sg/edusave-form